[....]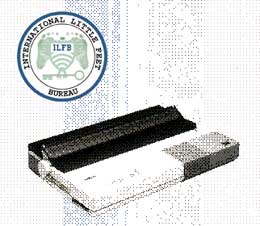 How about the Little Feet Bureau? What did you try to achive with that project? Did you intend to raise the attention to online surveillance? Which kind of audience did you have in mind when you developed the LFB?
By now you can probably pick an overarching theme I'm working with. You know, growing up in Israel I always had regional maps around me, each one of them looked different... I managed to reach quite a grow up age without knowing what are the borders of my country. In a way I still don't. It has become my own private border conflict. That is why I'm so drawn to the internet and that is why I'm so interested in Postnationalism.
The Little Feet Bureau is concerned with exactly that - the tension between the Postnational tendencies of the web and the paranoid tendencies of national information agencies. Governments and national ideologies secretly surveil innocent internet traffic trying to project and justify their fears and construct fantastic narratives of terrorism, extremism and instability through bundeling of 'dangerous keywords'. For me this is the peak of the tension the core of the digital border conflict. Toshi Ozawa, David Nolen and myself have created the Little Feet Bureau, an independent agency providing surveillance services for different governments. LF's dot-matrix printers are personalized to the client's ideology and print accusation letters to suspect users based on these paranoid keyword narratives. Essentially, these are paranoia machines - embodying national fears and cultural segregation into computer algorithms.
Did we do it to inform and raise attention about online surveillance? I'm not sure. Actually, Little Feet was launched in an Upgrade! New York event we held in Eyebeam. The title of the event was: We Passion Power and Control: the dark desires ...